Personal Financial Protection
Keeping your information safe and secure is very important to us here at Richmond Brothers, Inc. But how can you personally keep your information just as secure? Below are some tips and resources to protect your financial information and personal data, especially online.
Computer Security | Laptop Security | Online Investing | Online Shopping |
 Avoid Malware | Avoid Phishing | Avoid ID Theft | More Resources
7 Practices for Computer Security
Protect your personal information. It's valuable.
Know who you're dealing with.
Use security software that updates automatically.
Keep your operating system and Web browser up-to-date, and learn about their security features.
Keep your passwords safe, secure and strong. (Too many passwords to remember? Try KeePass Password Safe or Password Safe or use data encryption software, like TrueCrypt.)
Back up important files.
Learn what to do in an emergency.
Laptop Security Quick Facts
Thinking of taking your laptop on the road? It's a great way to work and stay in touch when you're out and about, but you need to take some steps to keep your laptop safe–and in your possession. Here are some things you can do to keep track of your laptop:
Treat it like cash.
Get it out of the car…don't ever leave it behind.
Keep it locked…use a security cable.
Keep it off the floor…or at least between your feet.
Keep passwords separate…not near the laptop or case.
Don't leave it "for just a sec"…no matter where you are.
Pay attention in airports…especially at security.
Use bells and whistles…if you've got an alarm, turn it on.
Online Investing Quick Facts
The internet allows investors to access account information 24/7, initiate securities transactions from virtually anywhere, and quickly and inexpensively research investment opportunities. But the internet is not fail-safe. To invest wisely online:
Protect your passwords for your online investment accounts. Keep passwords in a secure place, and don't share them on the internet, over email, or on the phone.
Use anti-virus and anti-spyware software, and a firewall, and keep them up-to-date. If your firewall was shipped in the "off" mode, be sure to turn it on and set it up properly.
Avoid using public or other shared computers to access your financial accounts online, and use extra caution when using your own computer in a wireless "hot spot."
Don't believe everything you read in online newsletters, investing blogs, or bulletin boards. Fraud artists often float false information and "hot tips" as part of their efforts to rip-off investors or manipulate the market for a particular security.
Turn to unbiased sources when researching investments, such as the U.S. Securities and Exchange Commission, your state securities regulator, and securities industry self-regulatory organizations (including FINRA, Amex, and Nasdaq).
Investigate financial companies or professionals at www.finra.org/brokercheck
Online Shopping Quick Facts
Shopping on the internet can be economical, convenient, and no less safe than shopping in a store or by mail. To help keep your online shopping experience a safe one:
Know who you're dealing with. Confirm the online seller's physical address and phone number in case you have questions or problems.
Know exactly what you're buying. Read the seller's description of the product closely, especially the fine print.
Know what it will cost. Factor shipping and handling — along with your needs and budget — into the total cost of the order.
Pay by credit or charge card, for maximum consumer protections.
Check out the terms of the deal, like refund policies and delivery dates.
Print and save records of your online transactions.
Malware Quick Facts
Malware, short for "malicious software," includes viruses and spyware to steal personal information, send spam, and commit fraud. Criminals create appealing websites, desirable downloads, and compelling stories to lure you to links that will download malware – especially on computers that don't use adequate security software. But you can minimize the havoc that malware can wreak and reclaim your computer and electronic information.
If you suspect malware is on your computer:
Stop shopping, banking, and other online activities that involve user names, passwords, or other sensitive information.
Confirm that your security software is active and current. At a minimum, your computer should have anti-virus and anti-spyware software, and a firewall.
Once your security software is up-to-date, run it to scan your computer for viruses and spyware, deleting anything the program identifies as a problem.
If you suspect your computer is still infected, you may want to run a second anti-virus or anti-spyware program – or call in professional help.
Once your computer is back up and running, think about how malware could have been downloaded to your machine, and what you could do to avoid it in the future.
Phishing Quick Facts
Phishing is a scam where internet fraudsters send spam or pop-up messages to lure personal and financial information from unsuspecting victims. To avoid getting hooked:
Don't reply to email or pop-up messages that ask for personal or financial information, and don't click on links in the message. Don't cut and paste a link from the message into your Web browser — phishers can make links look like they go one place, but that actually send you to a different site.
Some scammers send an email that appears to be from a legitimate business and ask you to call a phone number to update your account or access a "refund." Because they use Voice over Internet Protocol technology, the area code you call does not reflect where the scammers really are. If you need to reach an organization you do business with, call the number on your financial statements or on the back of your credit card.
Use anti-virus and anti-spyware software, as well as a firewall, and update them all regularly.
Don't email personal or financial information.
Review credit card and bank account statements as soon as you receive them to check for unauthorized charges.
Be cautious about opening any attachment or downloading any files from emails you receive, regardless of who sent them.
Forward phishing emails to spam@uce.gov – and to the company, bank, or organization impersonated in the phishing email. You also may report phishing email to reportphishing@antiphishing.org. The Anti-Phishing Working Group, a consortium of ISPs, security vendors, financial institutions and law enforcement agencies, uses these reports to fight phishing.
If you've been scammed, visit the Federal Trade Commission's Identity Theft website at ftc.gov/idtheft.
Avoid ID Theft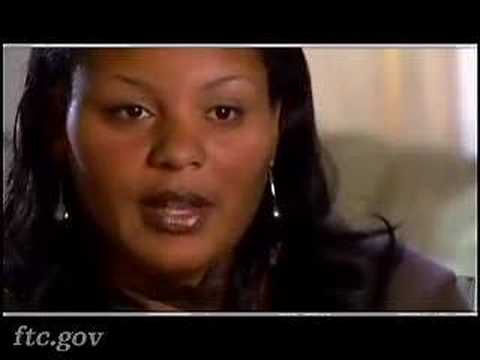 As a company, Richmond Brothers, Inc. takes multiple steps to safeguard clients' personal identities, but how can you personally help to safeguard your identity?
Deter identity thieves by safeguarding your information.
Shred financial documents and paperwork with personal information before you discard them.
Protect your Social Security number. Don't carry your Social Security card in your wallet or write your Social Security number on a check. Give it out only if absolutely necessary or ask to use another identifier.
Don't give out personal information on the phone, through the mail, or over the Internet unless you know who you are dealing with.
Never click on links sent in unsolicited e-mails; instead, type in a web address you know. Use firewalls, anti-spyware, and anti-virus software to protect your home computer; keep them up-to-date. Visit OnGuardOnline.gov for more information.
Don't use an obvious password like your birth date, your mother's maiden name, or the last four digits of your social security number.
Keep your personal information in a secure place at home, especially if you have roommates, employ outside help, or are having work done in your house.
More Resources
CFP Board's Consumer Guide to Financial Self-Defense: "What you must know and do to prevent financial abuse" – Click here to download this report
Practical tips from the federal government to help guard you against internet fraud: www.onguardonline.gov
PLEASE NOTE: We provide links for your convenience. Richmond Brothers, Inc. is not responsible for errors or omissions in the material presented by third party web sites, and do not necessarily approve of or endorse the information provided. We are not liable for any direct or indirect technical or system issues or any consequences arising out of your access to or your use of third-party technologies, web sites, information and programs made available through this web site. When you access one of these web sites, you are leaving our web site and assume total responsibility and risk for your use of those web sites.